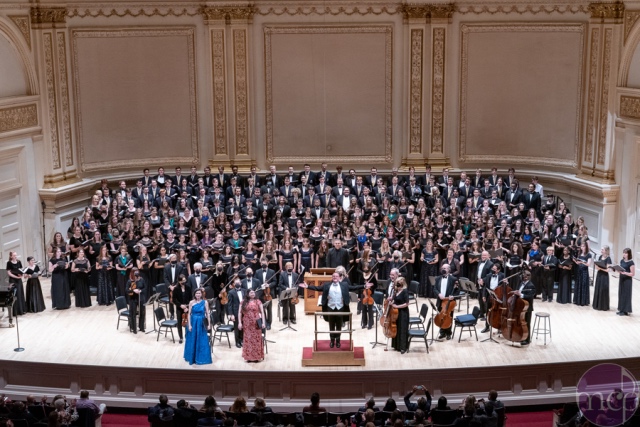 Join Manhattan Concert Productions for an evening of choral music-making on March 27th, 8:00 PM!
Allen Hightower will lead the Masterwork Festival Chorus and New York City Chamber Orchestra in a breathtaking performance of John Rutter's Requiem. Rutter is one of the most celebrated choral composers of the 20th century, and his Requiem–dedicated to his late father–sets traditional latin texts typically used for Requiems, as well as additional psalms and biblical verses. In his own words, Rutter describes his Requiem as "intimate rather than grandiose, contemplative and lyric rather than dramatic, and ultimately moving towards light rather than darkness."
To contrast the Requiem, Cameron Weatherford will lead the Octavo Series Chorus in a set of six eclectic works. Listeners can delight in selections from all eras, with a program ranging all the way from Rheinberger to Dolly Parton!
The concert will also feature a solo performance by the Jacksonville State University A Cappella Choir.
Make sure you don't miss the chance to visit Carnegie Hall for this evening of superb music. Purchase $9 tickets with code TSK39816. We can't wait to see you there!
Manhattan Concert Productions presents:
Rutter Requiem & Octavo Series Chorus
Monday, March 27 at 8:00 PM
Stern Auditorium / Perelman Stage at Carnegie Hall
Get tickets for any seat in the house for just $9 (up to a $110 value!)*
Use promo code TSK39816 when booking on carnegiehall.org, or mention it when calling CarnegieCharge at 212-247-7800, or while visiting the Box Office at 57th Street and Seventh Avenue (M-Sat 11AM–6PM, S 12-6 PM)
*Facility or service fee may be applied to online and phone orders.
sponsored post