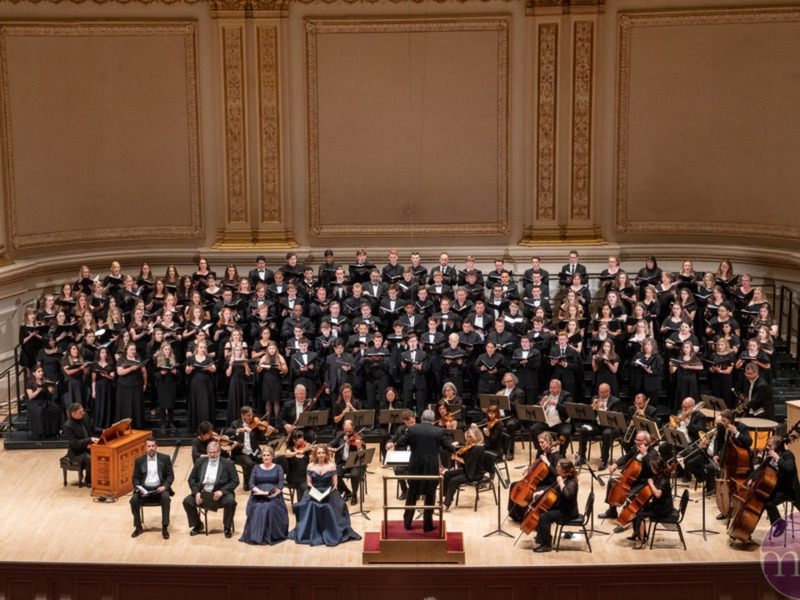 photo: Synthia Steiman
Manhattan Concert Productions invites you to an evening of exuberant music-making on April 3, 8:00 PM!
Pearl Shangkuan will lead the Masterwork Festival Chorus and New York City Chamber Orchestra in an exciting performance of Dan Forrest's Jubilate Deo. Premiered in 2016, Jubilate Deo explores the message behind the text of Psalm 100–"O be joyful in the Lord, all ye lands." Each movement utilizes different languages–from Arabic to Hebrew, Zulu to Mandarin–to embody overarching human expressions of joy. The movements build into a cascading, raucous finale, set with several of the languages intertwining alongside English text. It is a global celebration of joy you don't want to miss.
Alongside Jubliate Deo, Clif Dodson will conduct the A.C. Reynolds Symphonic Band in a program of eclectic and masterful selections. Works will include Samuel Hazo's Arabesque and John Mackey's Frozen Cathedral, among others.
Get your tickets today for this exciting night of music-making. Use code TSK39816 to buy any seat in the house for just $9*. We look forward to seeing you there!
Manhattan Concert Productions presents:
Dan Forrest Jubilate Deo & A.C. Reynolds Symphonic Band
Monday, April 3 at 8:00 PM
Stern Auditorium / Perelman Stage at Carnegie Hall
Get tickets for any seat in the house for just $9 (up to a $110 value!)*
Use promo code TSK39816 when booking on carnegiehall.org, or mention it when calling CarnegieCharge at 212-247-7800, or while visiting the Box Office at 57th Street and Seventh Avenue (M-Sat 11AM–6PM, S 12-6 PM)
*Facility or service fee may be applied to online and phone orders.
sponsored post